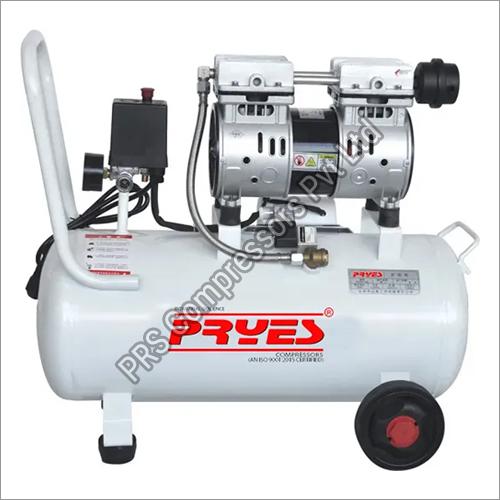 Dentists play an important role in today's society. Aiding individuals to maintain dental hygiene prevents many diseases and digestive issues. However to provide the best dental service to your patients, equipment and necessary dental supplies are essential.
Electric Dental Air compressor is one of the many pieces of equipment which is a must in dental clinics. There are several Electric dental air compressor manufacturers present however, to choose the ideal equipment for you and your dental clinic there are certain factors you need to keep in mind.
How to select the best electric dental air compressor for your clinic?
In the case of most medical equipment, there are three factors that play a role.
The first being the product quality and purpose. The second is the usage and requirement of the product. The third being the maintenance required to ensure little to no damage to the equipment.
Properties of Electric air compressors :-
1. Pressure
This medical equipment requires a certain amount of pressure for it to function smoothly during medical procedures. Ensure you use the equipment at a pressure slightly higher than the minimum as this will ensure damage control to both - your tool, and the patient during the medical procedure.
2. Machine Power
Every compressor has a power rating which allows the air passing through the equipment to be compressed. You can decide to purchase a compressor based on your requirement as a stronger and more powerful air compressor allows the utilization of multiple tools. Most electric air compressors come in a varied range of powers. You may check with your manufacturer before making the purchase.
3. Lubrication
Electric Air compressors may have oil-based lubricants or they may be oil-free. Oil-based lubricants ensure less noise generation and reduce friction and wearing away of machine parts. However, most dental practices prefer to use oil-free electric air compressors as it ensures that the compressed air generated by the machine has no oil particles as contamination in the air. The good news is that most oil-free electric air compressors are small enough to be fitted with a silencer!
4. Safeguarding machine parts
Medical equipment is sophisticated, complex, and delicate. This makes them expensive thus, ensuring proper protection and providing regular maintenance checks is a must to keep the machine up and running.
It is important to remember to not overuse a single electric air compressor over several hours as this causes the machine to strain and wear away. The air quality passing through the machine also plays a huge role in its maintenance. Contaminated air may result in debris deposition within internal machine parts and it may even adversely affect the efficiency and functioning capacity of the machine.
Conclusion
Dental clinics invest in supplies that are expensive to provide the best and the most comfortable setting for their patients. However, maintenance of these supplies is important as it ensures lowering of expenditure and aids the clinic to generate higher profit margins. Finding the right electric air compressor manufacturer plays a big role in product quality and the features included in the equipment. So, make sure you check with several manufacturers before purchasing your equipment at the best price.