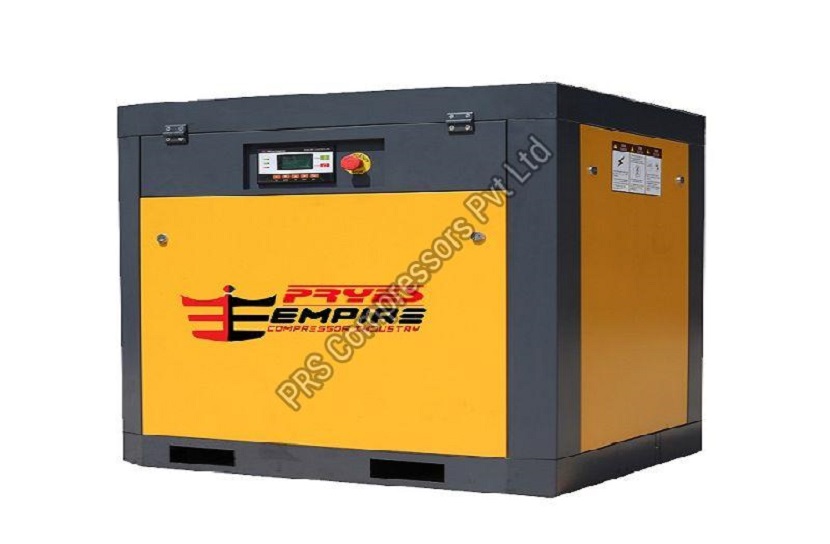 Many companies depend on air compressors for handling and machine tool use. Air compressors are classified into several types: rotary screw, piston, scroll, and reciprocating. Some may be oil-free, while others require oil maintenance. An effective air compressor has been at the core of many firms' operations.
There are various types of air compressors, and determining which one is ideal for your organization can be difficult. Rotary Screw Air Compressor in India, on the other hand, have various advantages and may be a perfect match for your company, based on your demands.
Operating Principles:
Rotational screw compressors, as the name implies, employ rotary movements to compress air. A pair of male and female rotors are located within the compressor. They will be built in such a way that when they are spun in synchronization, air will become caught between them. The male rotor contains convex lobes while the female rotor features concave chambers, allowing them to mesh while contacting to produce compression. Furthermore, the male rotor would have somewhat fewer lobes than the female, allowing it to rotate faster and effectively drive the female rotor.
The following are distinct benefits of rotary compressors that your company may reap the benefits of.
Extreme Weather Withstanding Capability -
Rotary screw air compressors are designed to handle large temperature fluctuations without causing serious damage to the tool's individual components. So, if your station's temperature changes cause it to become unusually hot or cold, a rotary screw compressor can remain trustworthy throughout.
Massive Airflow With Less Noise -
Noise reduction technology is included in the majority of rotary screw air compressors. Many functions at a volume no noisier than a kitchen gadget, allowing them to run silently and effectively even when massive volumes of air are being circulated. This can be a huge benefit to the food and beverage industries, as well as other businesses.
Built To Last -
Rotary screw air compressors are typically high-quality equipment that is designed to endure a long period if properly cared for and maintained on a regular basis. In other terms, if you look after your purchase, it might last you a long time.
Lower Maintenance Cost -
Reciprocating air compressor are available in both lubricated and non-lubricated configurations. They're generally clunkier and bulkier than rotary screw compressors since they have more working components, particularly the reciprocating piston(s) controlled by the complex crankshaft.
A Rotary Screw Air Compressor, on the other side, is far more straightforward. It employs a rotary-type optimistic process that makes use of fewer resources. The equipment also lasts longer before needing to be serviced.
100% Continuous Duty -
A rotary screw air compressor, apart from a reciprocating air compressor, may run constantly. Some reciprocating types are labelled as "100% continuous," however production process would break out the pistons. Allow the pistons to settle and cool for at minimum one-third of the time the compressor is switched on. In other terms, if you operate the compressor for 30 minutes, take a 10-minute break.
Because a rotary screw operates at a low temp, overheating is not a major worry. It can run continuously all day without wearing out vital components. This is an important consideration for businesses that require a consistent flow of air.
Cleaner air -
The male-female revolving "screws" do an extremely good job of sealing in lubricating oil, resulting in much less than 3 parts per million oil carryover (a negligible amount). Your shop air would be healthier and drier, rendering rotary screw compressors better than certain other types in instances where low air humidity and the elimination of oil particulate are required.
Consume Less Oil -
Furthermore, they feature low oil carryovers. Because our rotary screw compressors do an excellent job of holding in the lubricating oil, your workplace or compressor room would be drier, cleaner, and suited for circumstances requiring low air moisture.
Safe and Convenient -
Rotary screw air compressors are extremely useful since they constantly deliver air for the essential uses. They are indeed safe, and mishaps involving the equipment are nearly unheard of.
Rotary screw air compressors are a fantastic choice for a wide range of industries. If you are new to the industry for an air compressor, it is beneficial to conduct market research and speak with professionals who can assist you in making the best option for your organisation.